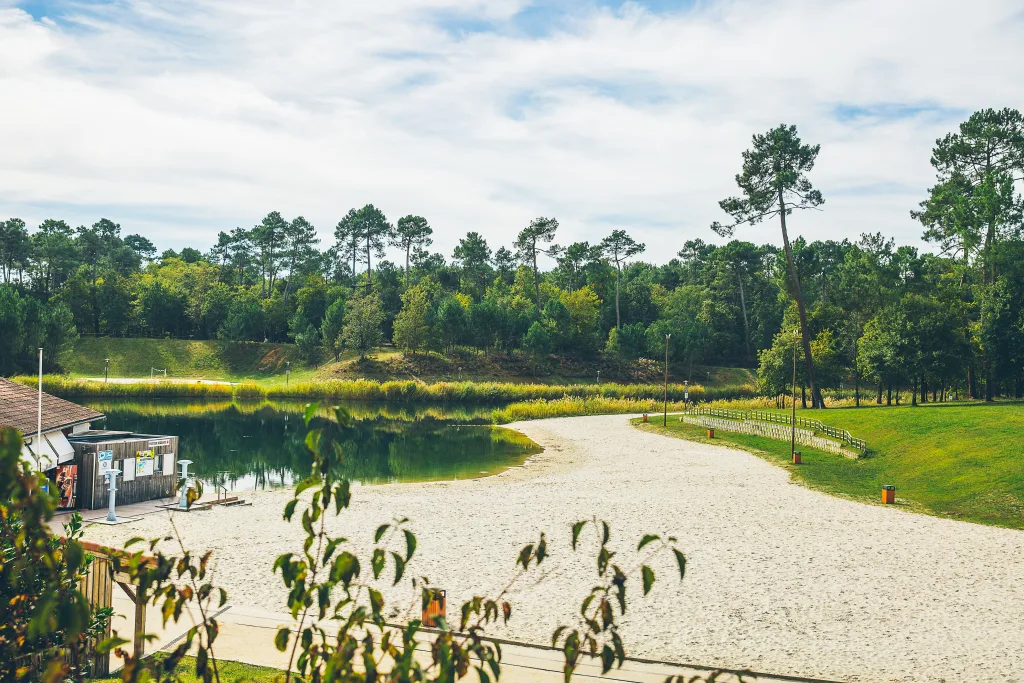 Saint-Pierre-du-Mont
8 °C
Daily report
Le risque d'ondée subsiste tout au long de la journée. Le soleil fait de nombreuses apparitions.
About Saint-Pierre-du-Mont
At the heart of a forest estate spanning more than 120 hectares, over 80 km from the ocean, the Marsan outdoors activity centre provides the ideal spot to cool off and swim and enjoy several activities (playground, a treetop adventure course, orienteering). The centre is located near Mont-de-Marsan, the capital of the Landes, a pleasant town to explore during the summer, with small shops and restaurants with terraces to enjoy along the banks of the Midouze, all in a friendly, laid-back atmosphere.
Find all the information you need about swimming at the Marsan outdoors activity centre below: weather, lifeguard hours, parking, public toilets.
The beaches of Saint-Pierre-du-Mont
Consult the details of the surveillance schedules in the detail of the beaches.