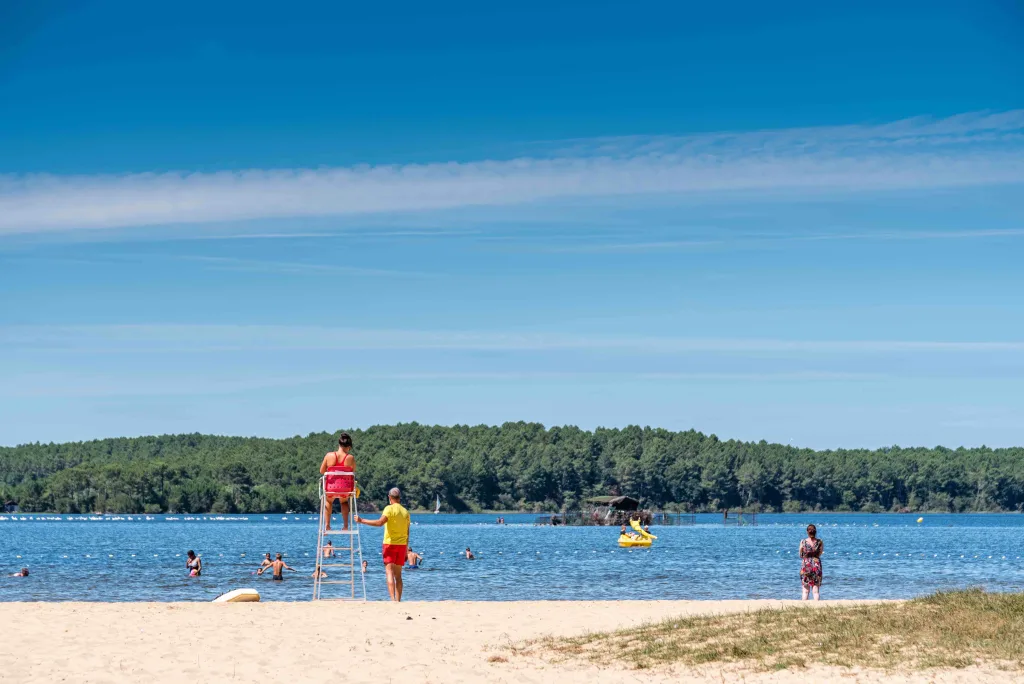 Sainte-Eulalie-en-Born
10 °C
Tide
COEF. 39
Tide
COEF. 40/42
Daily report
Le ciel, nuageux le matin, s'assombrit progressivement dans le courant de la journée.
About Sainte-Eulalie-en-Born
On the edge of the Biscarrosse-Parentis lake lies a quiet village where you can relax and where nature blends perfectly with the accommodation: Sainte-Eulalie-en-Born. It is very popular with families for its safe lake, environment, small port and grassy area which is perfect for picnics. The ocean is right nearby: it takes just 20 minutes to reach Mimizan Plage.
Find all the practical information your need to discover Sainte-Eulalie beach: the weather, water temperature for swimming, lifeguard hours, wind intensity, as well as the location of the car park and toilets.
The beaches of Sainte-Eulalie-en-Born
Consult the details of the surveillance schedules in the detail of the beaches.