Tide
COEF. 73/68
Tide
COEF. 63/59
Daily report
Le risque d'ondée subsiste tout au long de la journée. Le soleil fait de nombreuses apparitions.
About Vielle-Saint-Girons
Along its neighbour, Cap de l'Homy, Vielle-Saint-Gironsis one of the wildest beaches in the Landes and even in all of South-West France. A few shops and restaurants are packed into one small street which gives way to an exceptional panoramic view overlooking a huge sandy beach and ocean waves. Saint-Girons is also home to unusual houses built right on the dune, which are impressive when viewed from above. It also has a favourite beach for naturists thanks to the Arnaoutchot campsite and beach. Those who prefer to keep their swimsuit on can head for the central beach, La Lette Blanche, or the lake beach on the shores of Léon lake. Find all the information you need about swimming facilities and conditions here.
Check out the information below about the weather, flag colours, webcam, showers, toilets and parking.
The beaches of Vielle-Saint-Girons
Consult the details of the surveillance schedules in the detail of the beaches.
Surf
The surf schools of Vielle-Saint-Girons
MAX RESPECT ST GIRONS – École de Surf
Vielle-saint-girons
More infos
MAX RESPECT ST GIRONS – École de Surf
VIELLE-SAINT-GIRONS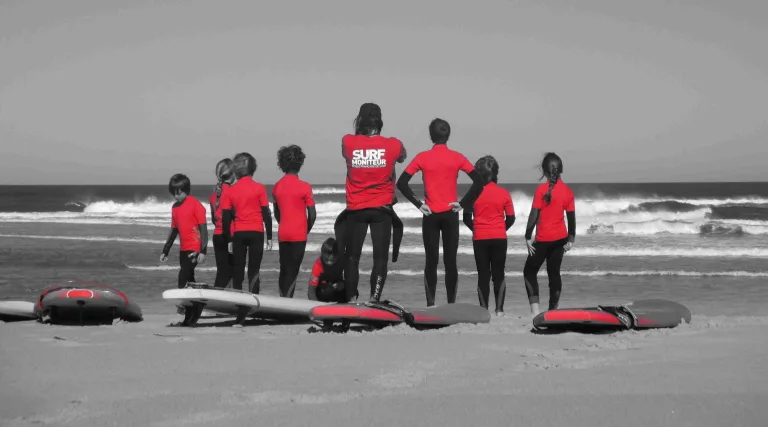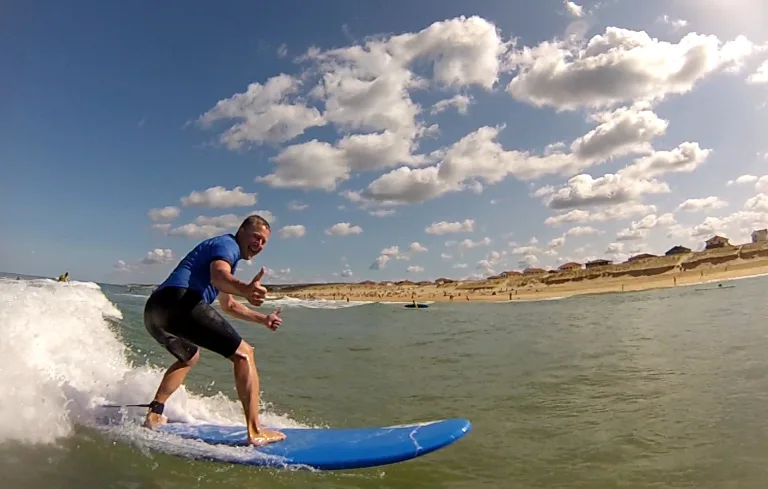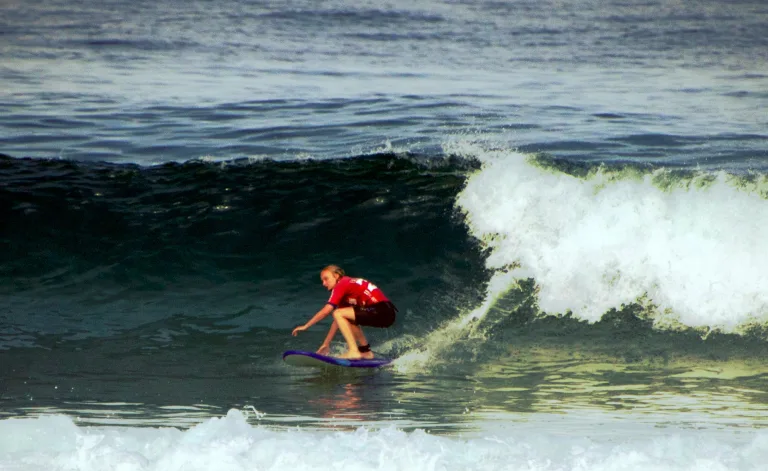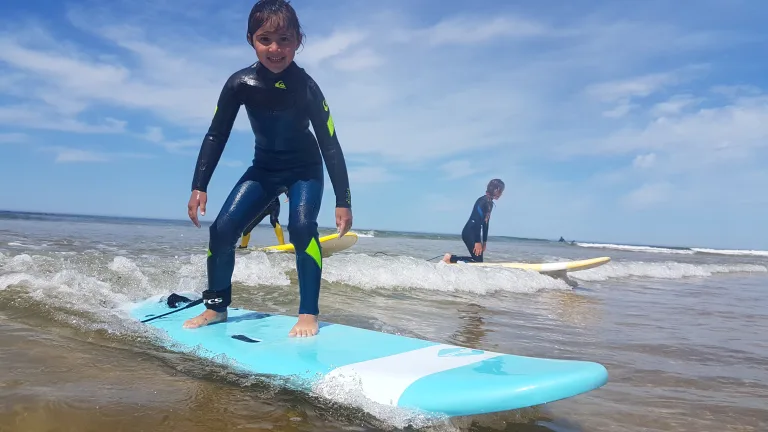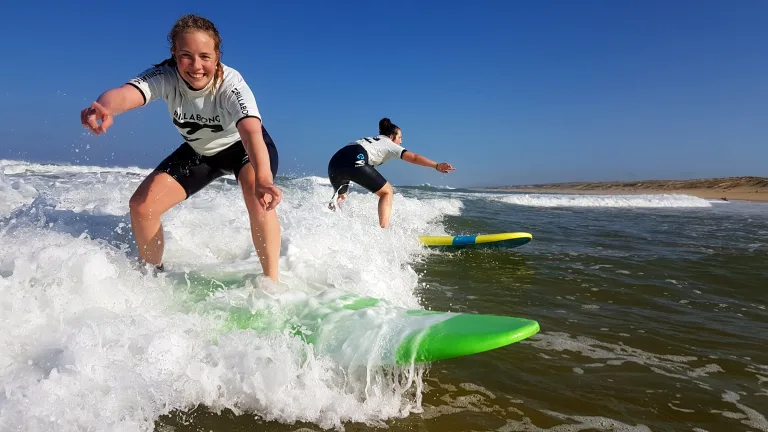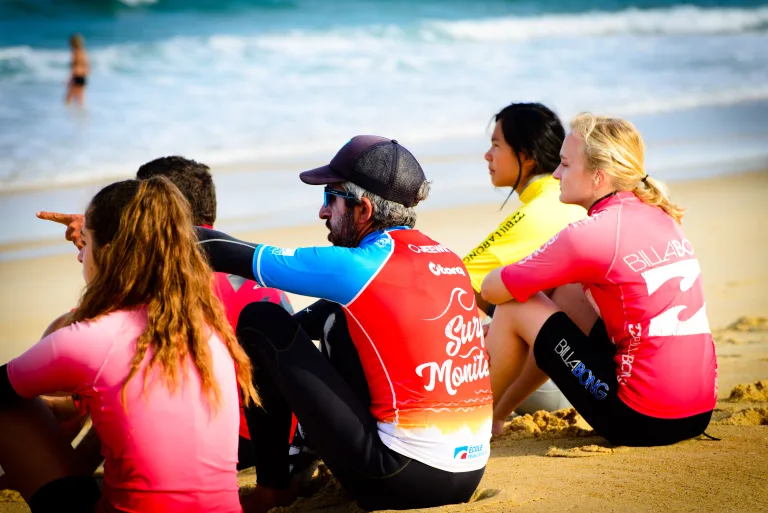 Informations
5054 route de la plage
VIELLE-SAINT-GIRONS
About
A la découverte de l'océan et de la glisse, l'école Max Respect vous accueille dans une ambiance conviviale et bienveillante et vous fait partager sa passion du Surf. A tout âge, et dès 6 ans, vous apprécierez les plaisirs du Surf en toute sécurité. Des moniteurs diplômés et expérimentés (BPJEPS, BEES 1° et DEJEPS), un matériel de qualité, l'équipe vous proposera un enseignement adapté à tous les niveaux, du débutant au surfeur plus confirmé. Plusieurs formules selon vos envies : • Séance(2h), Mini-Stage (3x2h), Stage (5x2h), Stage intensif (10x2h) en groupe de niveau et affinités (8 pers.max) • Séances «Kids»(6-10ans) 1h30 • Cours particulier. Coaching vidéo. Labellisée «Ecole Française de Surf» depuis 1997, «Qualité Tourisme» depuis 2016 Matériel disponible à la location
Labels
Information not communicated