Tide
COEF. 39
Tide
COEF. 40/42
Daily report
Après un début de journée ensoleillé, le ciel se couvre dans l'après-midi.
About Soustons
Soustons is: a huge forest, large sandy beach, vast network of bike paths and no less than 5 lakes: the marine lake (shared with Vieux-Boucau), Pinsolle pond, Blanc pond, Hardy pond and the large lake of Soustons… Soustons is therefore heaven on earth when it comes to water sports: try surfing, paddle boarding, rowing, kayaking, sailing and fishing. The village of Soustons is also well loved for its authentic feel and love of the Landes culture: Ferias, Landes races, traditional restaurants and  but also the presence of traditional restaurants and tastings at farms.
Find all the beach information you need to make the most of your stay in Soustons (ocean beach and la Sauvagine marine lake beach): lifeguard hours, flag colours, weather, wave height, water temperature, parking, toilets and showers.
The beaches of Soustons
Consult the details of the surveillance schedules in the detail of the beaches.
Surf
The surf schools of Soustons
The events at Soustons
Don du sang
from 15:00 to 19:00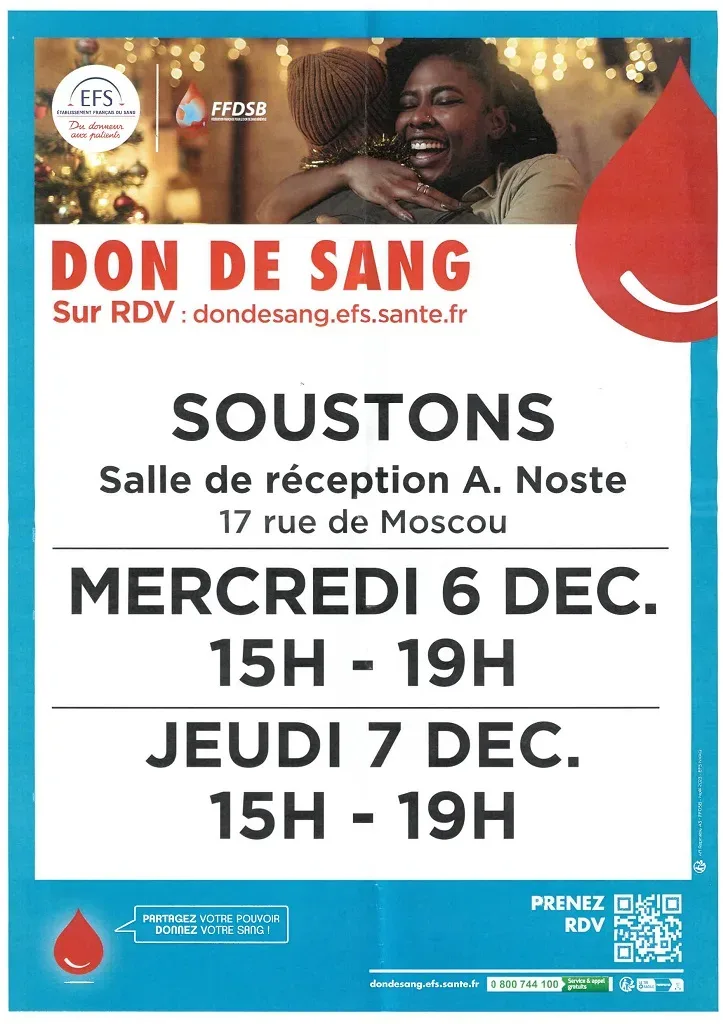 Informations
Salle A Noste Rue de Moscou
SOUSTONS
About
Don de sang sur RDV.
Labels
Information not communicated