Tide
COEF. 73/68
Tide
COEF. 63/59
Daily report
Le risque d'ondée subsiste tout au long de la journée. Le soleil fait de nombreuses apparitions.
About Hossegor
Hossegor is the most famous resort on the entire Landes coast. Since the early 20th century, it has attracted writers and artists to its delightful villas, the most luxurious of which are located on the shores of the marine lake. Several architectural masterpieces were built during the same period: Sporting Casino, Jaï Alaï, the golf club and Place des Landais in the Art Deco style. Although the seaside resort still attracts visitors for its inimitable atmosphere, trendy places and concept stores, it is best known around the world for its surf spots.
Make the most of your time at Hossegor's lake beaches (Plage Blanche, Chênes Lièges, Parc and Rey) and ocean beaches (Central, Gravière, Naturist and South beaches) by checking our swimming information: lifeguard hours, flag colours, weather, wind intensity, as well as practical information on shower, toilet and parking locations.
The beaches of Hossegor
Consult the details of the surveillance schedules in the detail of the beaches.
Surf
The surf schools of Hossegor
The events at Hossegor
La brocante du centre-ville d'Hossegor
from to
La brocante du centre-ville d'Hossegor
SOORTS-HOSSEGOR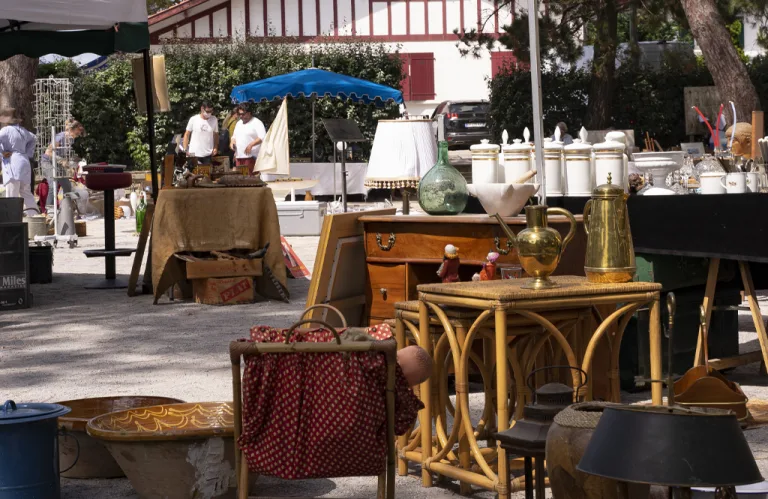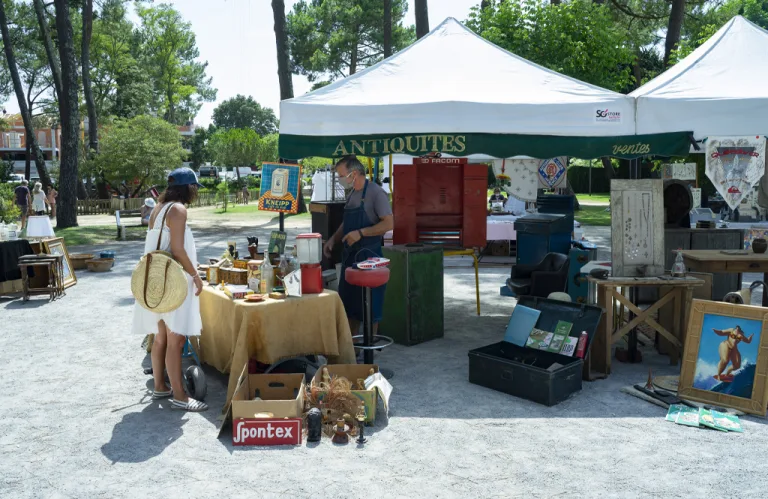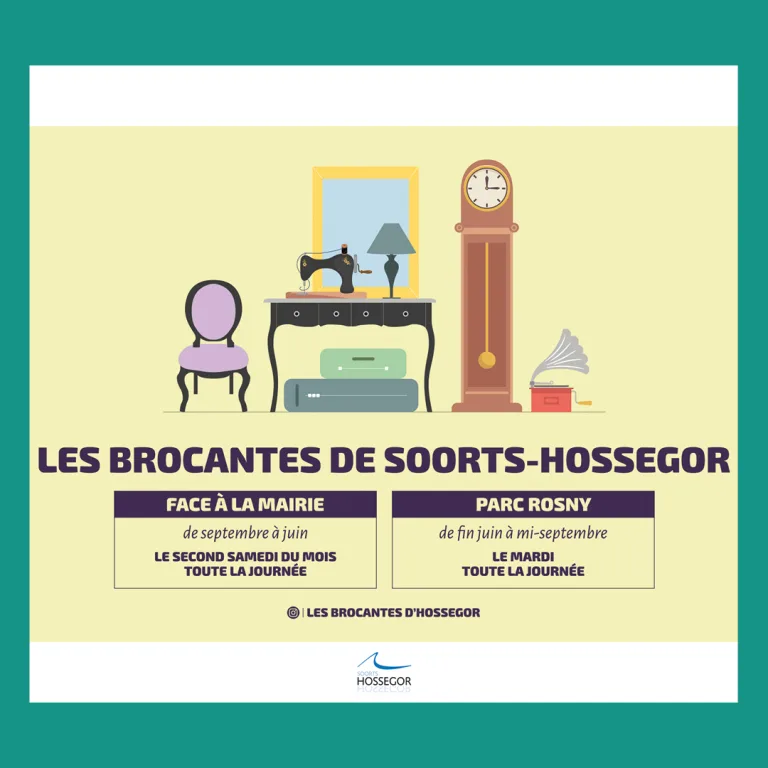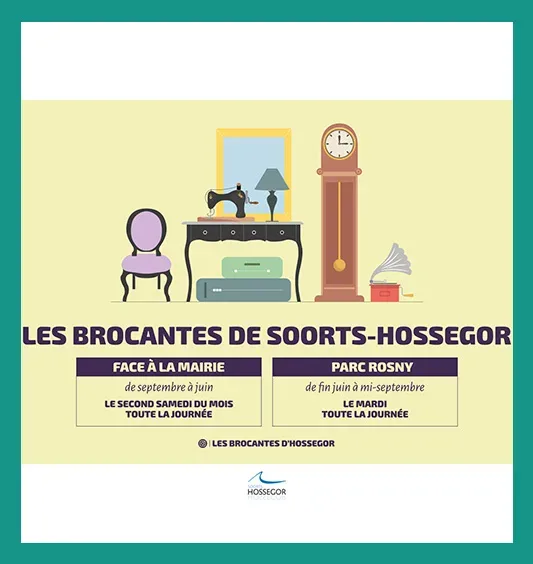 Informations
Place de la Concorde
SOORTS-HOSSEGOR
About
De 8h à 17h devant la mairie dans le centre ville d'Hossegor.
Nombreux exposants. Tous les deuxième samedi du mois, d'octobre à juin 2023.
Marché de professionnels pour vous garantir un joli choix de Brocante et Vintage de qualité.
Labels
Information not communicated