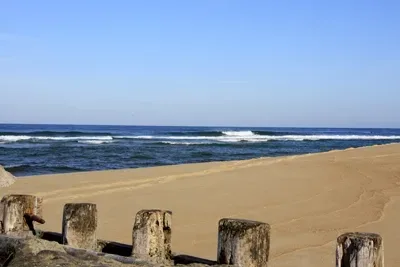 Monitoring dates & times 2023
Period from 08/04 to 10/04
Period from 15/04 to 16/04
Period from 22/04 to 23/04
Period from 29/04 to 01/05
Period from 06/05 to 08/05
Period from 13/05 to 14/05
Period from 18/05 to 21/05
Period from 27/05 to 30/06
Period from 01/07 to 03/09
Period from 04/09 to 01/10
Period from 07/10 to 08/10
Period from 14/10 to 15/10
Period from 21/10 to 22/10
Period from 28/10 to 29/10
Period from 04/11 to 05/11
Monday

12:30

to

18:30

Tuesday

12:30

to

18:30

Wednesday

12:30

to

18:30

Thursday

12:30

to

18:30

Friday

12:30

to

18:30

Saturday

12:30

to

18:30

Sunday

12:30

to

18:30
Monday

12:30

to

18:30

Tuesday

12:30

to

18:30

Wednesday

12:30

to

18:30

Thursday

12:30

to

18:30

Friday

12:30

to

18:30

Saturday

12:30

to

18:30

Sunday

12:30

to

18:30
Monday

12:30

to

18:30

Tuesday

12:30

to

18:30

Wednesday

12:30

to

18:30

Thursday

12:30

to

18:30

Friday

12:30

to

18:30

Saturday

12:30

to

18:30

Sunday

12:30

to

18:30
Monday

12:30

to

18:30

Tuesday

12:30

to

18:30

Wednesday

12:30

to

18:30

Thursday

12:30

to

18:30

Friday

12:30

to

18:30

Saturday

12:30

to

18:30

Sunday

12:30

to

18:30
Monday

12:30

to

18:30

Tuesday

12:30

to

18:30

Wednesday

12:30

to

18:30

Thursday

12:30

to

18:30

Friday

12:30

to

18:30

Saturday

12:30

to

18:30

Sunday

12:30

to

18:30
Monday

12:30

to

18:30

Tuesday

12:30

to

18:30

Wednesday

12:30

to

18:30

Thursday

12:30

to

18:30

Friday

12:30

to

18:30

Saturday

12:30

to

18:30

Sunday

12:30

to

18:30
Monday

12:30

to

18:30

Tuesday

12:30

to

18:30

Wednesday

12:30

to

18:30

Thursday

12:30

to

18:30

Friday

12:30

to

18:30

Saturday

12:30

to

18:30

Sunday

12:30

to

18:30
Monday

12:30

to

18:30

Tuesday

12:30

to

18:30

Wednesday

12:30

to

18:30

Thursday

12:30

to

18:30

Friday

12:30

to

18:30

Saturday

12:30

to

18:30

Sunday

12:30

to

18:30
Monday

11:00

to

19:00

Tuesday

11:00

to

19:00

Wednesday

11:00

to

19:00

Thursday

11:00

to

19:00

Friday

11:00

to

19:00

Saturday

11:00

to

19:00

Sunday

11:00

to

19:00
Monday

12:00

to

18:00

Tuesday

12:00

to

18:00

Wednesday

12:00

to

18:00

Thursday

12:00

to

18:00

Friday

12:00

to

18:00

Saturday

12:00

to

18:00

Sunday

12:00

to

18:00
Monday

12:30

to

18:30

Tuesday

12:30

to

18:30

Wednesday

12:30

to

18:30

Thursday

12:30

to

18:30

Friday

12:30

to

18:30

Saturday

12:30

to

18:30

Sunday

12:30

to

18:30
Monday

12:30

to

18:30

Tuesday

12:30

to

18:30

Wednesday

12:30

to

18:30

Thursday

12:30

to

18:30

Friday

12:30

to

18:30

Saturday

12:30

to

18:30

Sunday

12:30

to

18:30
Monday

12:30

to

18:30

Tuesday

12:30

to

18:30

Wednesday

12:30

to

18:30

Thursday

12:30

to

18:30

Friday

12:30

to

18:30

Saturday

12:30

to

18:30

Sunday

12:30

to

18:30
Monday

12:30

to

18:30

Tuesday

12:30

to

18:30

Wednesday

12:30

to

18:30

Thursday

12:30

to

18:30

Friday

12:30

to

18:30

Saturday

12:30

to

18:30

Sunday

12:30

to

18:30
Monday

12:30

to

18:30

Tuesday

12:30

to

18:30

Wednesday

12:30

to

18:30

Thursday

12:30

to

18:30

Friday

12:30

to

18:30

Saturday

12:30

to

18:30

Sunday

12:30

to

18:30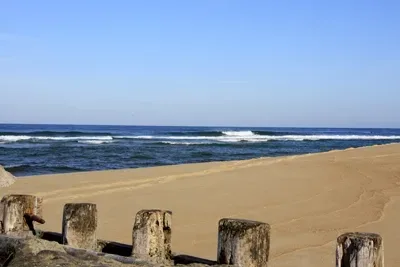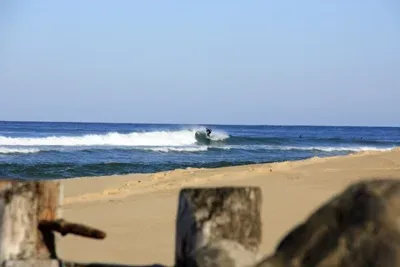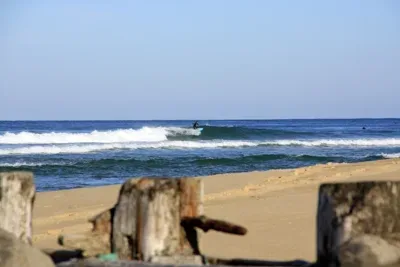 About
The central beach of Vieux-Boucau borders the centre of the seaside resort, right at the end of Avenue de la Plage. This beach facilitates access to the ocean thanks to a large pedestrian area on the gently sloping dune. It is also close to the marine lake, which means you can divide your time between the ocean waves and calm of the lake. On site: supervised swimming in summer and plenty of services (showers, toilets, parking for bicycles, restaurants and bars)
Not to be missed:
Do not hesitate to take the "marine lake path" featuring both city scenes and nature to explore the seaside resort of Vieux-Boucau.
Labels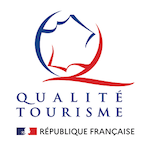 Handiplage - Label Niveau 1
Sur ce site, vous trouverez un stationnement et des sanitaires adaptés aux personnes à mobilité réduite. La plage est à 200 mètres du stationnement réservé (6 places), accessible par un large caillebotis avec rampe d'accès adapté aux poussettes et fauteuils roulants (pente 5%). Le site dispose aussi d'équipements complémentaires (tapis-plage, douches accessibles) et propose des équipements pour faciliter la baignade (2 tiralos).
Tiralos
2 tiralos available
Parking
Car parking
Motorhome parking
Bicycle parking
Discover the other beaches of Vieux-Boucau
Consult the details of the surveillance schedules in the detail of the beaches.