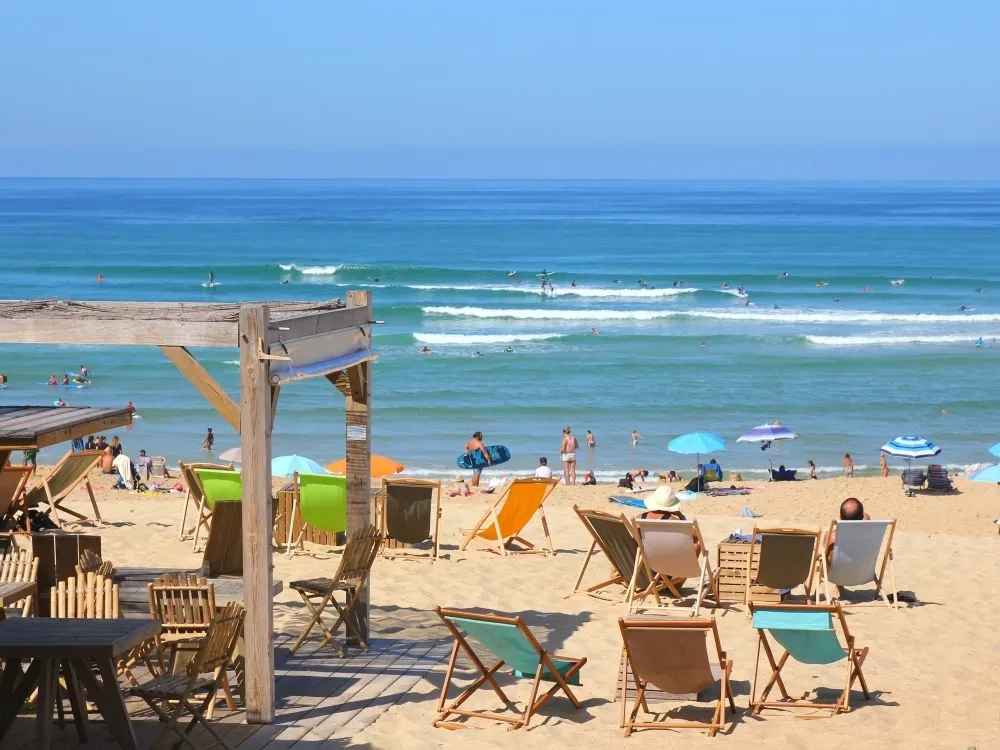 Monitoring dates & times 2023
Period from 17/06 to 07/07
Period from 08/07 to 03/09
Period from 04/09 to 10/09
Monday

12:30

to

18:30

Tuesday

12:30

to

18:30

Wednesday

12:30

to

18:30

Thursday

12:30

to

18:30

Friday

12:30

to

18:30

Saturday

12:30

to

18:30

Sunday

12:30

to

18:30
Monday

11:00

to

19:00

Tuesday

11:00

to

19:00

Wednesday

11:00

to

19:00

Thursday

11:00

to

19:00

Friday

11:00

to

19:00

Saturday

11:00

to

19:00

Sunday

11:00

to

19:00
Monday

12:30

to

18:30

Tuesday

12:30

to

18:30

Wednesday

12:30

to

18:30

Thursday

12:30

to

18:30

Friday

12:30

to

18:30

Saturday

12:30

to

18:30

Sunday

12:30

to

18:30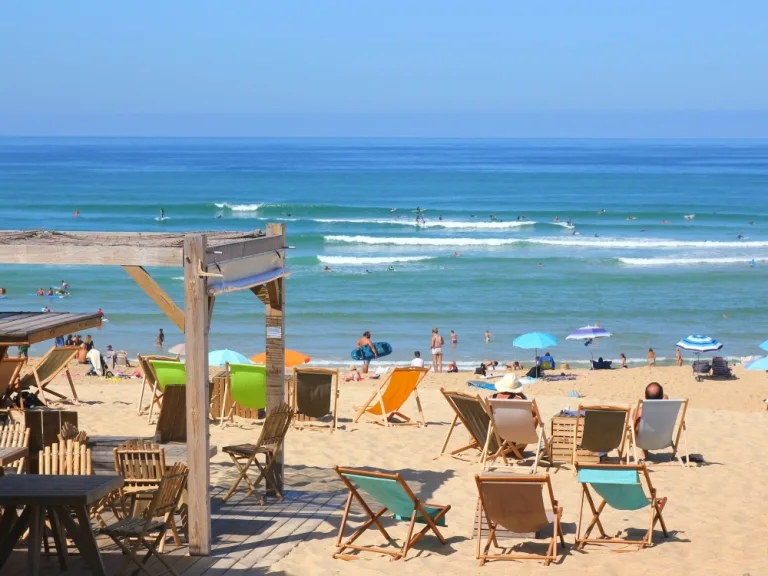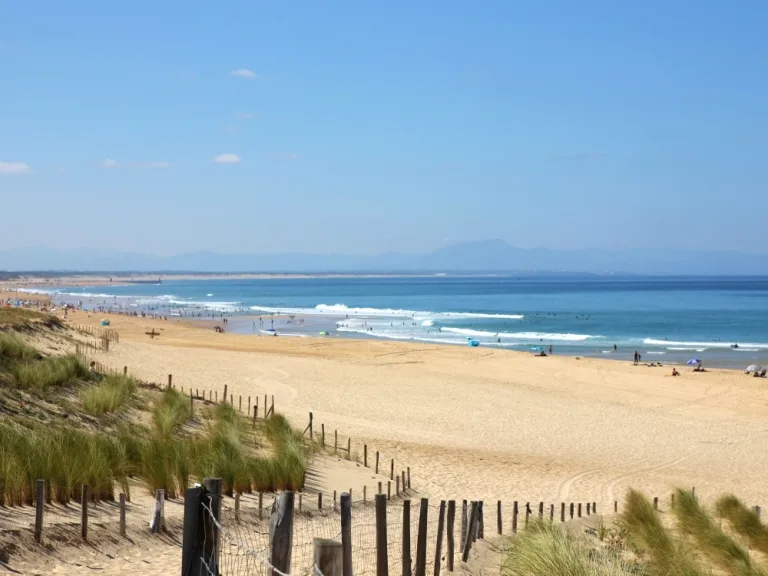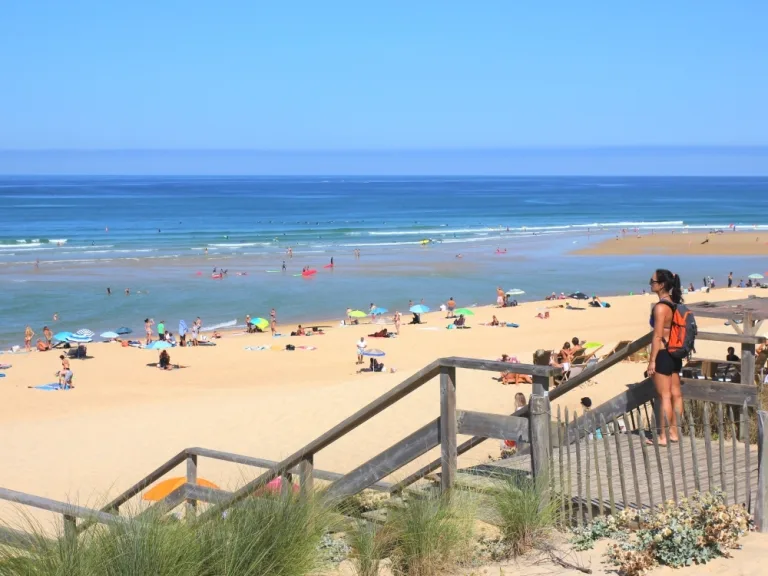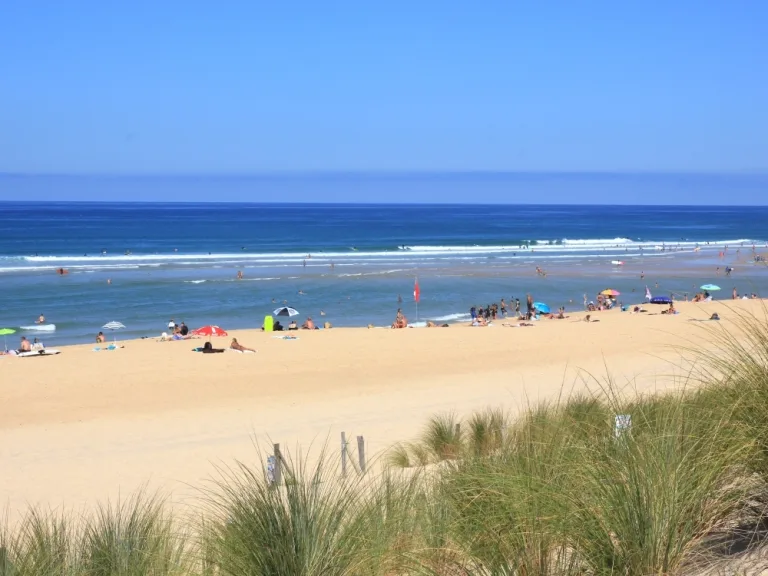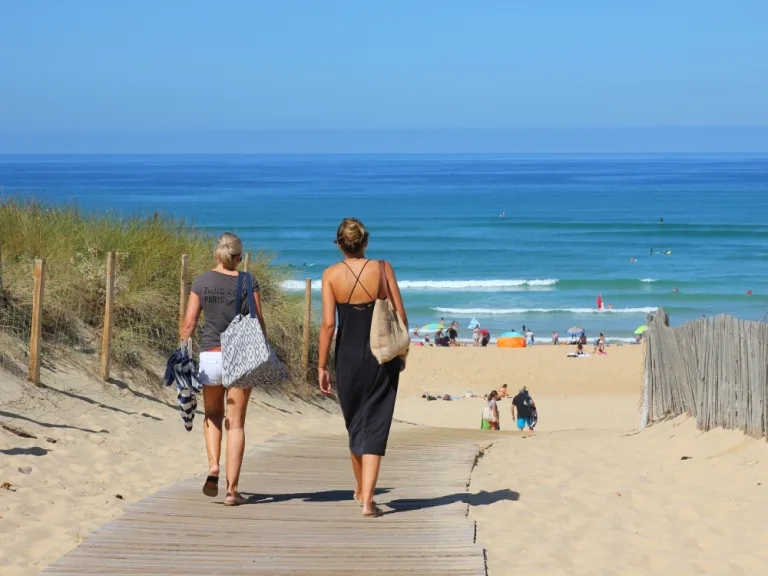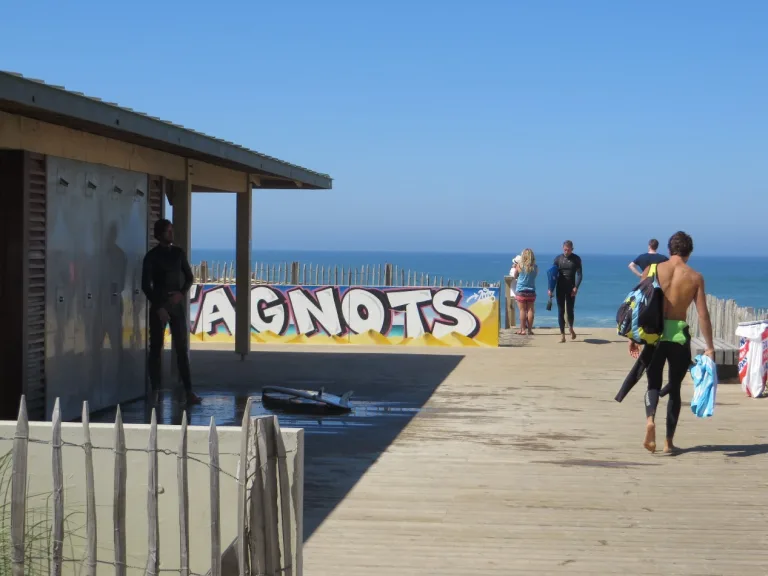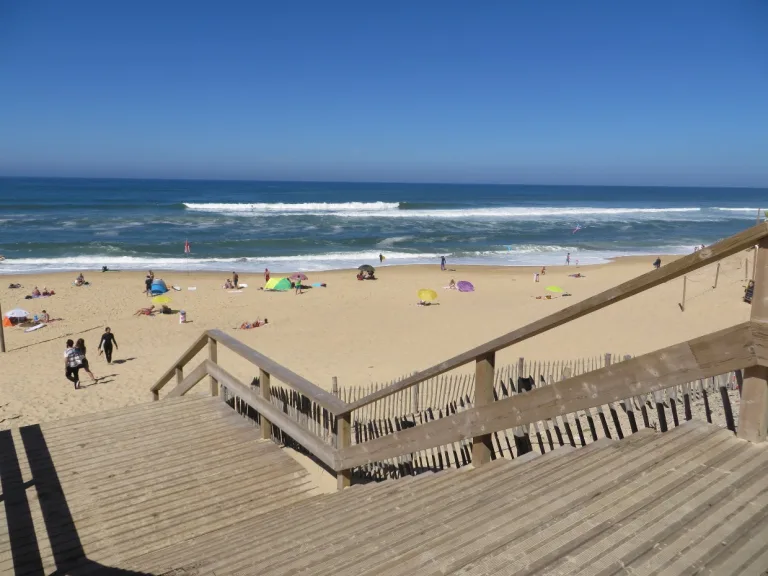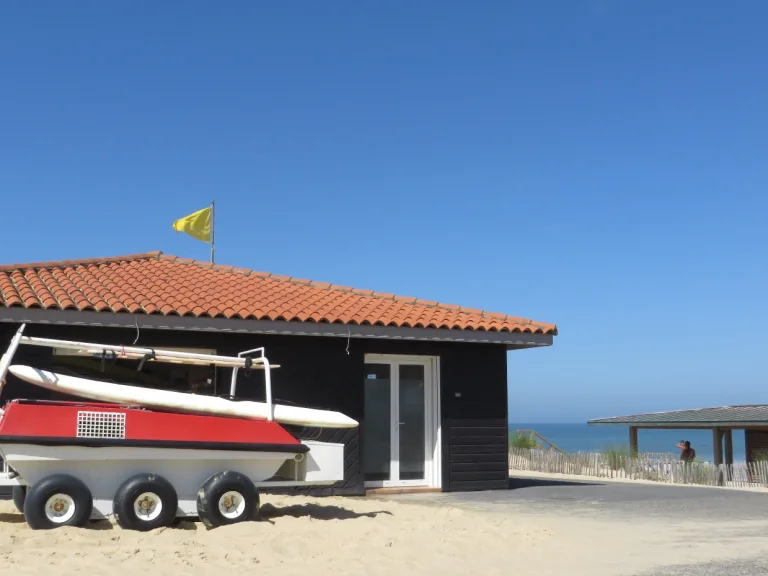 About
Estagnots beach, located near Hossegor, is probably the best known beach in Seignosse. It offers a magnificent setting with an open view of the ocean. You can even see a panoramic view of the Pyrenees in the distance! This beach hosts surfing competitions every year. A lifeguard station is available on site to ensure swimmers' safety. You will also find surf schools, bars, restaurants, toilets and showers.
Not to be missed:
Follow the hiking path around Hossegor lake. This magnificent loop lets you admire the beautiful Basque-Landes villas.
Labels
Pavillon bleu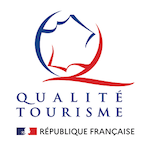 Parking
Car parking
Motorhome parking
Bicycle parking
Discover the other beaches of Seignosse
Consult the details of the surveillance schedules in the detail of the beaches.