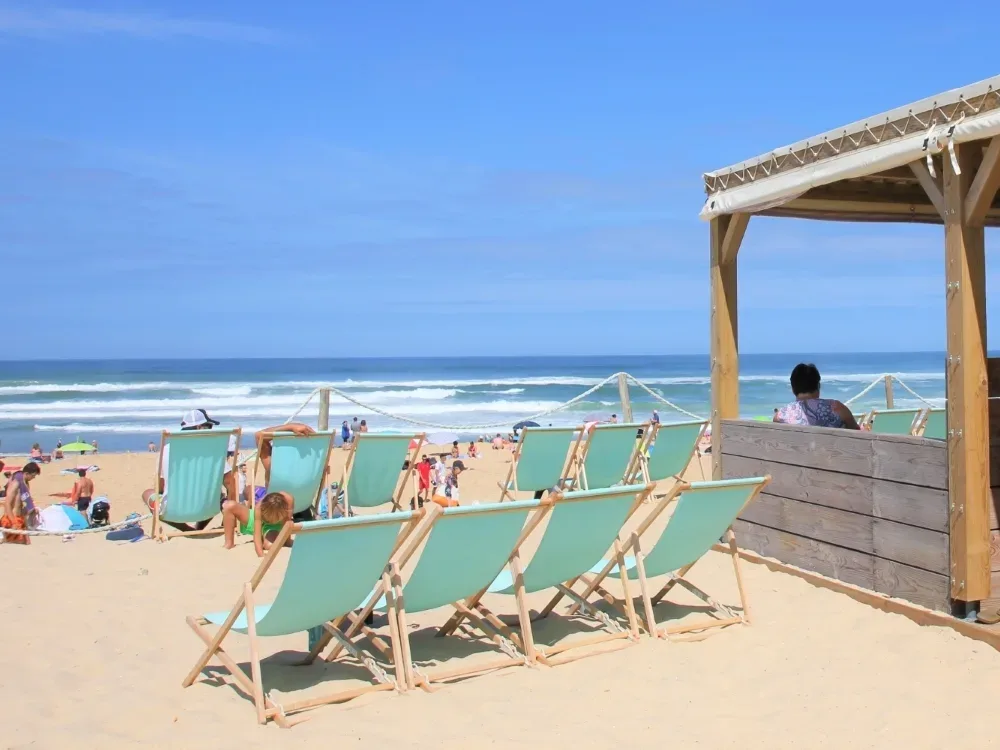 Monitoring dates & times 2023
Period from 29/04 to 01/05
Period from 06/05 to 08/05
Period from 13/05 to 14/05
Period from 18/05 to 21/05
Period from 27/05 to 07/07
Period from 08/07 to 03/09
Period from 04/09 to 29/10
Monday

12:30

to

18:30

Tuesday

12:30

to

18:30

Wednesday

12:30

to

18:30

Thursday

12:30

to

18:30

Friday

12:30

to

18:30

Saturday

12:30

to

18:30

Sunday

12:30

to

18:30
Monday

12:30

to

18:30

Tuesday

12:30

to

18:30

Wednesday

12:30

to

18:30

Thursday

12:30

to

18:30

Friday

12:30

to

18:30

Saturday

12:30

to

18:30

Sunday

12:30

to

18:30
Monday

n.r.

Tuesday

n.r.

Wednesday

n.r.

Thursday

n.r.

Friday

n.r.

Saturday

12:30

to

18:30

Sunday

12:30

to

18:30
Monday

12:30

to

18:30

Tuesday

12:30

to

18:30

Wednesday

12:30

to

18:30

Thursday

12:30

to

18:30

Friday

12:30

to

18:30

Saturday

12:30

to

18:30

Sunday

12:30

to

18:30
Monday

12:30

to

18:30

Tuesday

12:30

to

18:30

Wednesday

12:30

to

18:30

Thursday

12:30

to

18:30

Friday

12:30

to

18:30

Saturday

12:30

to

18:30

Sunday

12:30

to

18:30
Monday

11:00

to

19:00

Tuesday

11:00

to

19:00

Wednesday

11:00

to

19:00

Thursday

11:00

to

19:00

Friday

11:00

to

19:00

Saturday

11:00

to

19:00

Sunday

11:00

to

19:00
Monday

12:30

to

18:30

Tuesday

12:30

to

18:30

Wednesday

12:30

to

18:30

Thursday

12:30

to

18:30

Friday

12:30

to

18:30

Saturday

12:30

to

18:30

Sunday

12:30

to

18:30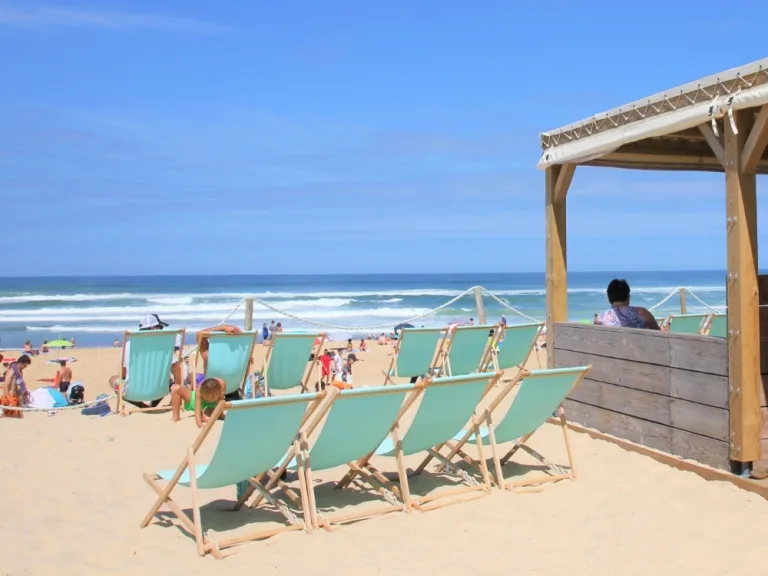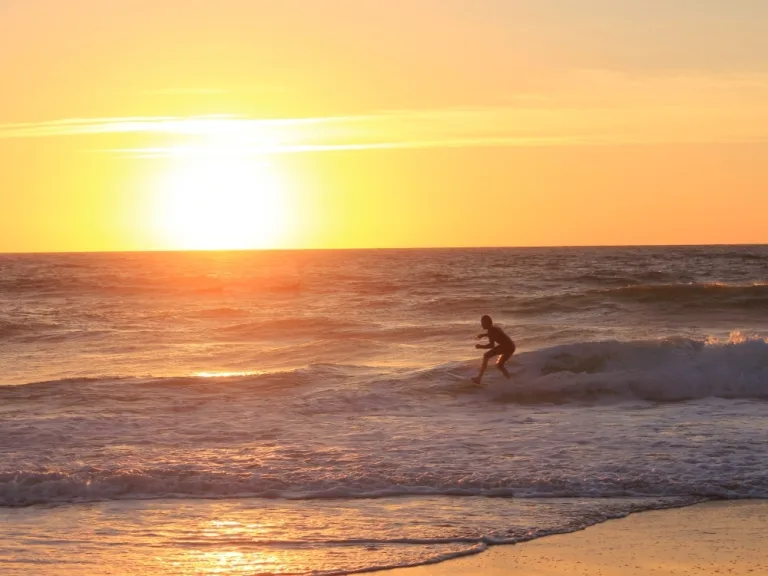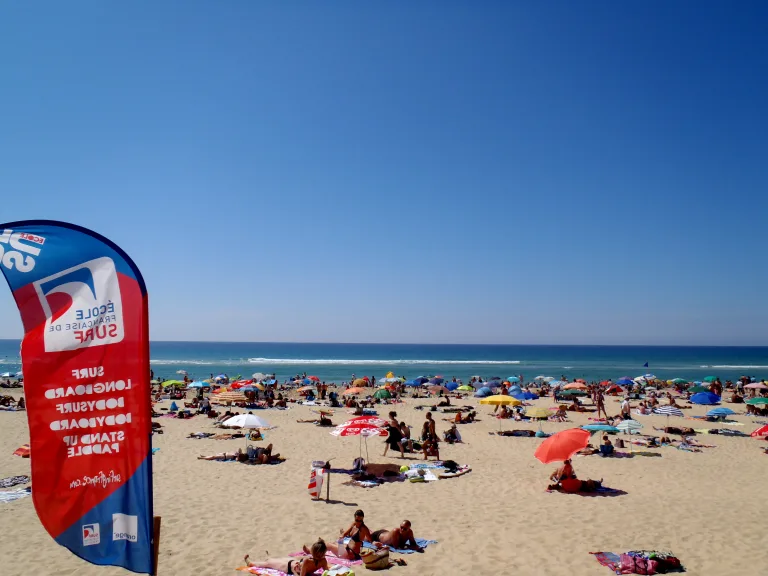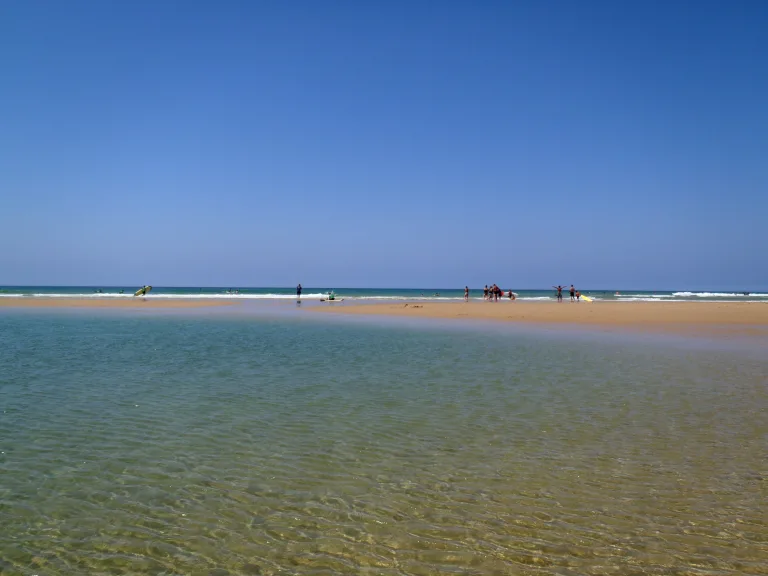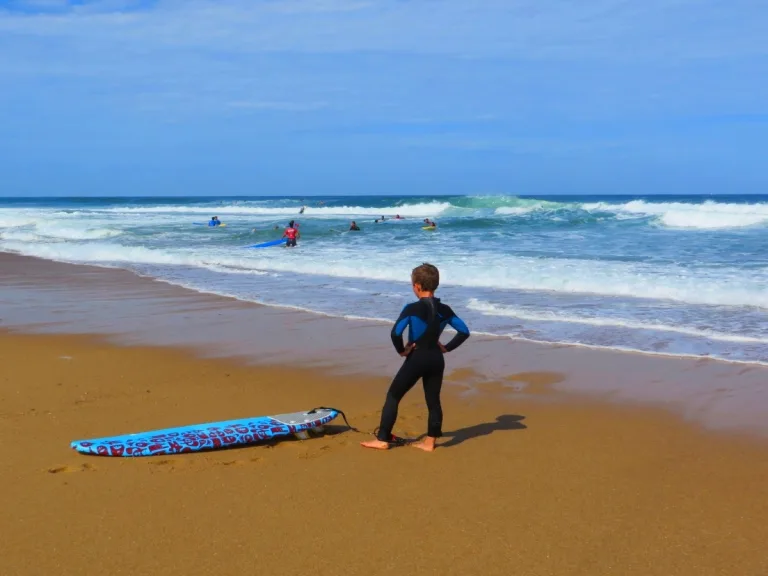 About
Located in the heart of Seignosse-Océan, Penon beach is the sea resort's central beach. This beach is popular with families and is conveniently located near shops. You will also find many surf schools and a beach hut serving refreshments. Penon beach features a lifeguard station to ensure swimmers' safety. Public toilets and showers are also available.
To do:
Discover the coastal dune and its ecosystem by taking a stroll on the walking path built on stilts and admire the breathtaking ocean views. This is also a favourite spot among locals for watching the sun set.
Labels
Pavillon bleu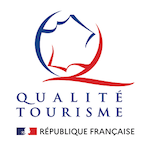 Tiralos
1 tiralos available
Parking
Car parking
Motorhome parking
Bicycle parking
Discover the other beaches of Seignosse
Consult the details of the surveillance schedules in the detail of the beaches.