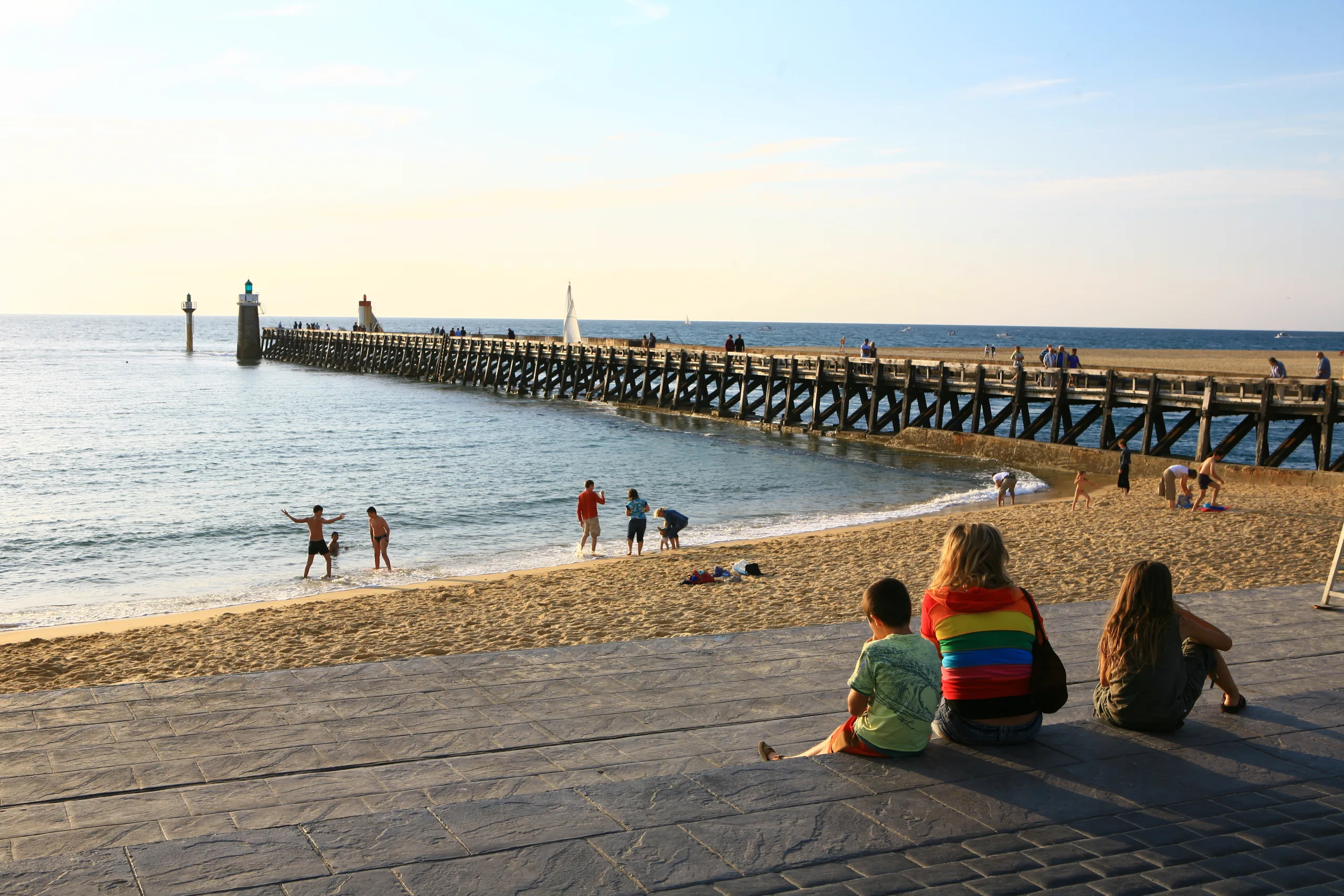 Monitoring dates & times 2023
Details of surveillance times are not yet available for this beach. We apologize for any inconvenience caused.
For more information, please see our Beach Watch section.
Find out more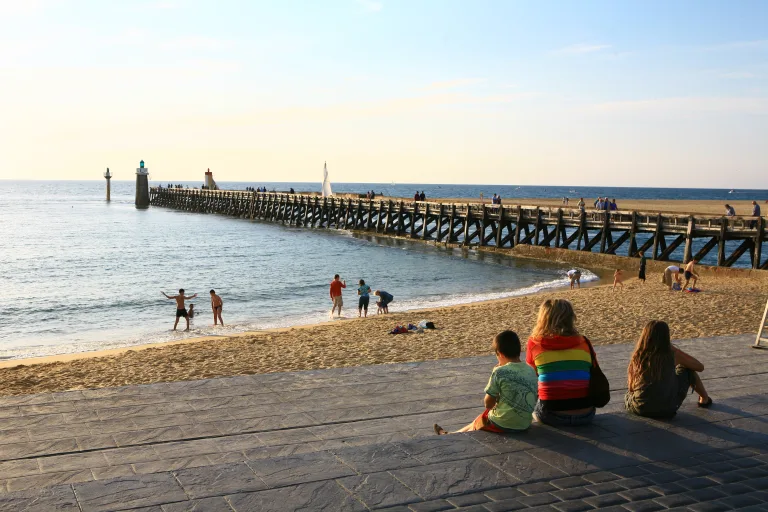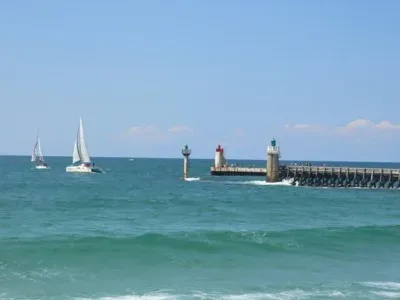 About
Located right next to the pier, Estacade beach in Capbreton is sheltered from the waves, making it the perfect spot for children and fans of stand-up paddleboarding. It is a pleasant place to swim in the clear water. Lifeguards supervise the swimming area during the summer. You can find everything you need right nearby: restaurants, snack bars, ice cream parlours, shops and toilets. Paid parking is also available at the casino (Parking de la Liberté).
To do:
Take a walk from the pier to the lighthouse. Admire the ocean, watch the boats come in and the fisherman fishing at the end and alongside the pier.
Parking
Car parking
Motorhome parking
Bicycle parking
Discover the other beaches of Capbreton
Consult the details of the surveillance schedules in the detail of the beaches.